Create a video from a template
There are two ways to get started with on of our pre-designed templates.
Head to the "Templates" page in the dashboard (found in the menu on the lefthand side). Then find a template that you like and click it. The template will be loaded into the Vidds editor ready for you to begin customisation.
Choose a video type from the Create carousel on the homepage or from the "Create a Video" button. Once you click the video you want to create you'll be taken to the Vidds editor, the template library will be on-screen ready for you to select one. Once you've chose a template, simply click it and it will be loaded into the editor ready for customisation.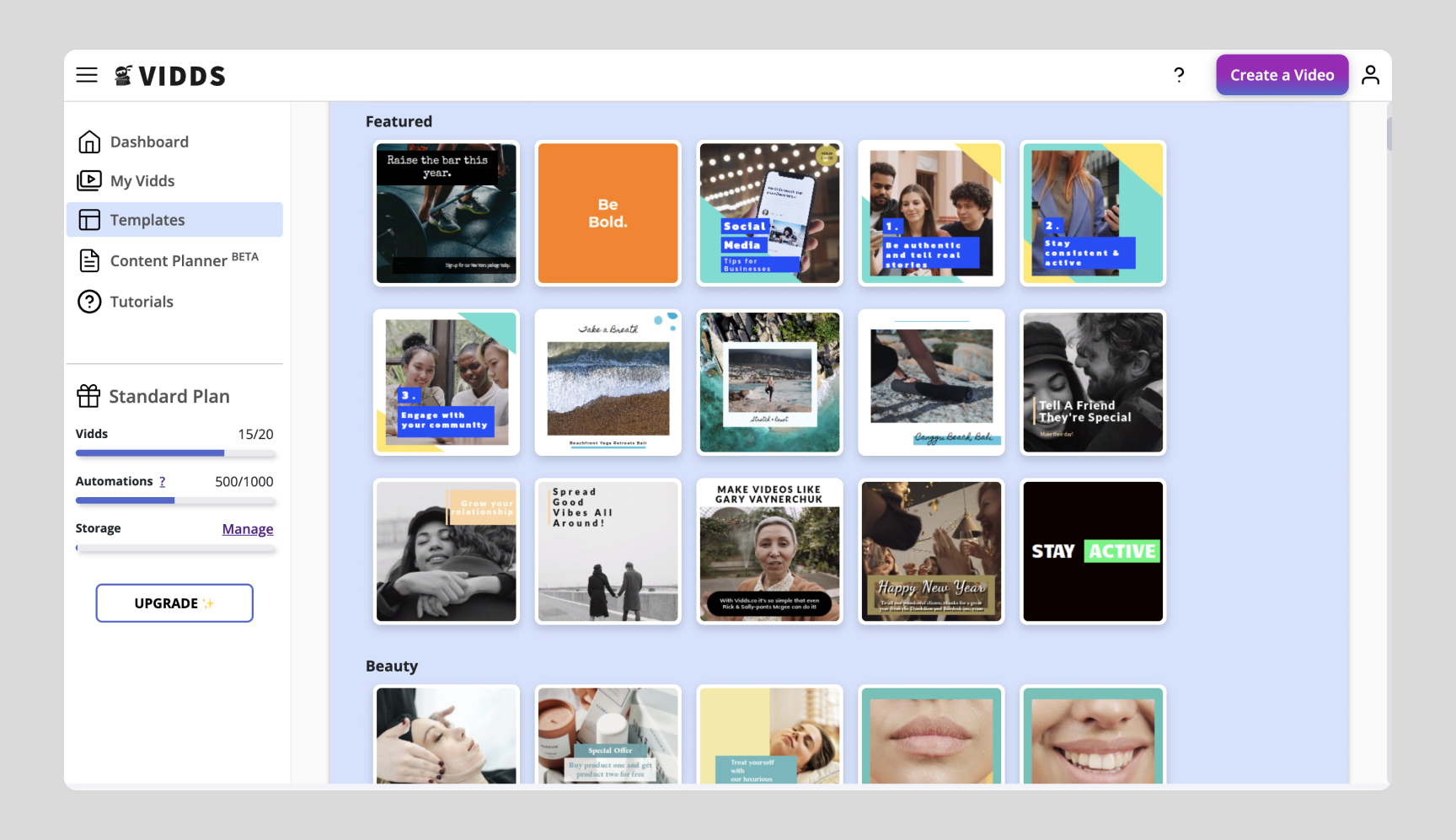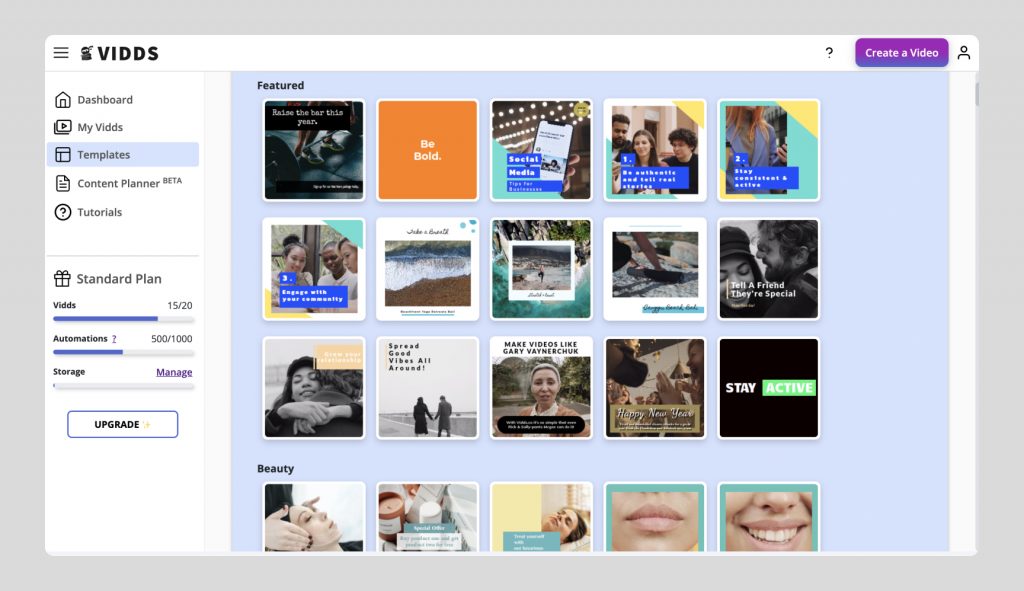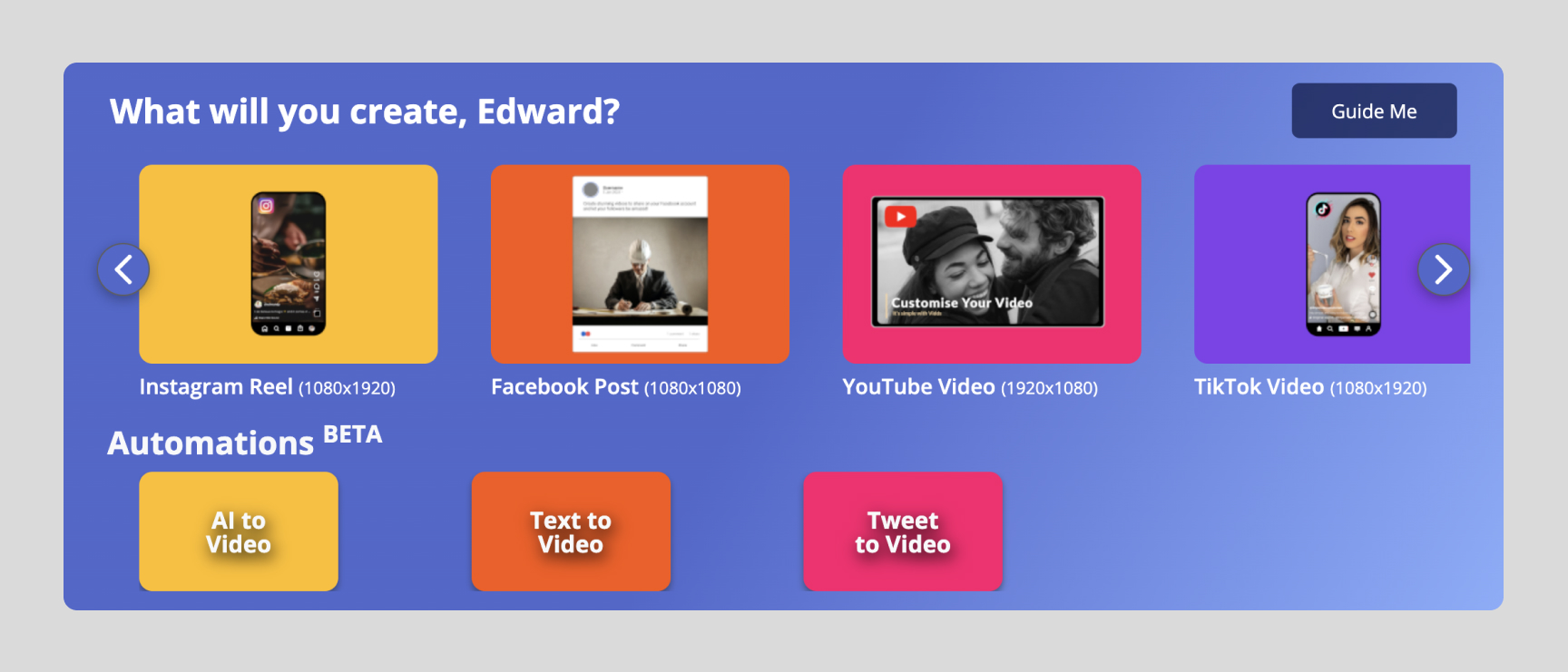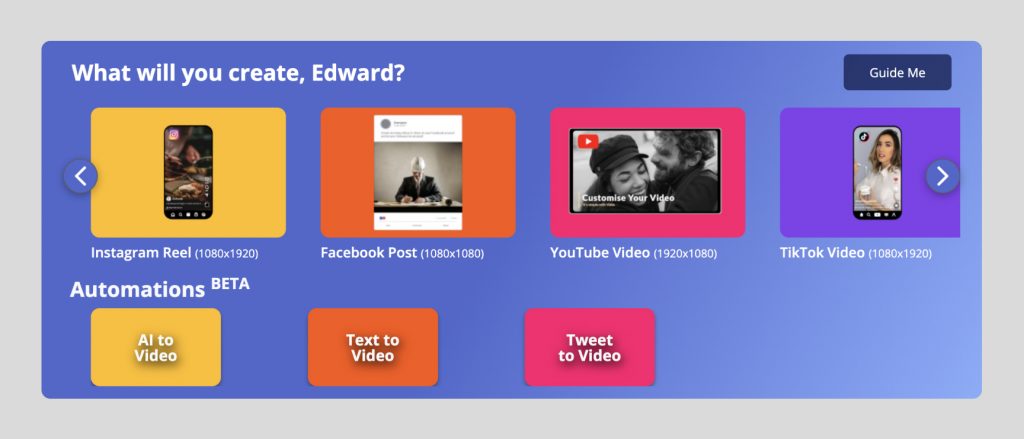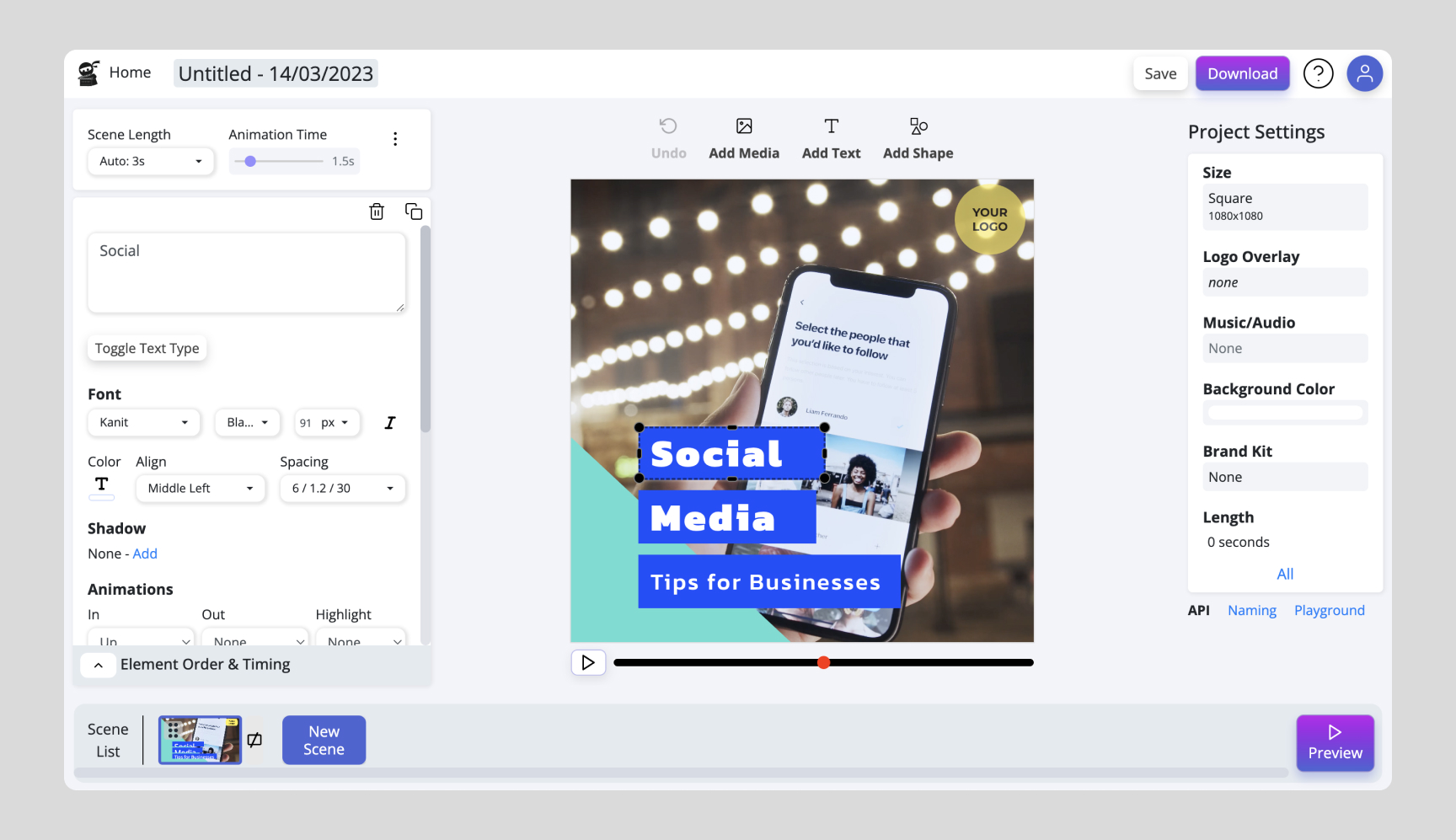 Customising your video is a very simple process. There are three key things to remember:
To customise any element, simply click on it in the video canvas (the video in the middle of the screen).
This will open the editing panel on the lefthand side of the screen. Use the options to customise and make changes to your video – there are many ways to customise each element.  Often the simplest changes such as adding your own images or videos, updating the text and changing the fonts and colours can have the biggest impact.
Add new scenes to your video using the "New Scene" button in the Scene List section at the bottom. Select a template and repeat the process of customisation
You've added multiple scenes using pre-designed templates, you've customised them and now have a great looking video.
But what comes next?
Now it's time to add the finishing touches!
Using the "Project Settings" menu on the righthand side, you can make some final tweaks and adjustments to the overall video. You have the option to add a logo overlay, add multiple audio tracks – this can be music and/or voiceovers, plus many other options to fine tune the look and feel of your video.
Now that your video is finished, it's time to download it and share it with the world.
Simply click the "Download" button in the top righthand corner of the editor and your video will begin downloading.
More from the onboarding series
Create a video from a template Getting started There are two ways to get started with on of our pre-designed templates. Head to the "Templates"
Read More »
Getting Started with Vidds The Dashboard – "Create" Section Above is the Create section – here you'll find the most common videos you can create with Vidds.
Read More »